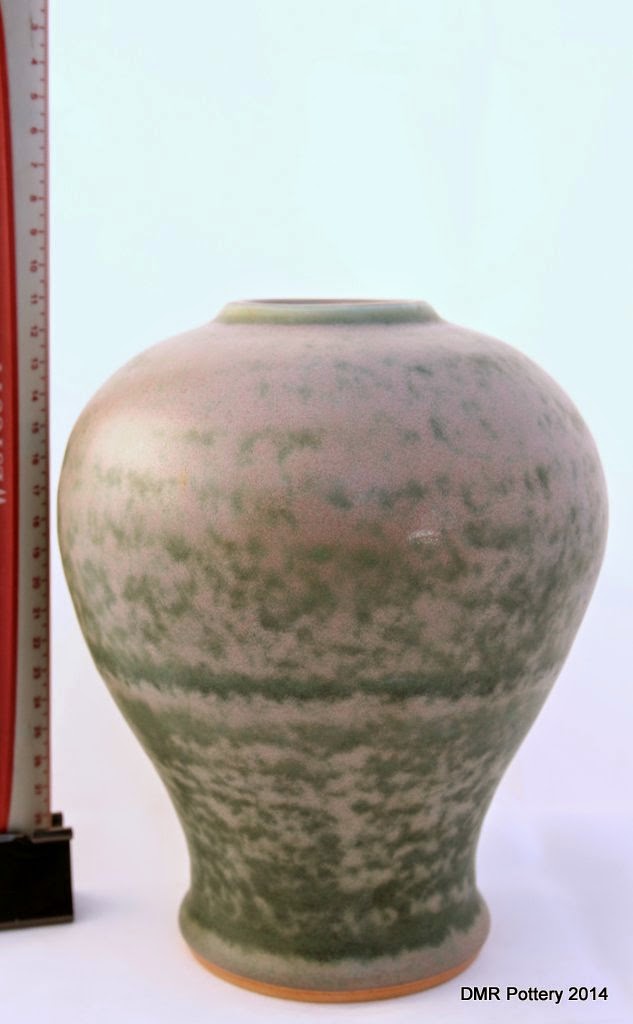 Pottery – Vases 2014
These vases came out of playing around with vastly different forms and glazing styles. All from 2014.
Asian-style Form w/ Molted Appearance
The look I wanted for the glaze was a light green under translucent glass. It certainly didn't come out like that but I am not unhappy with the result.
First dip was Oribe.
Second dip:Chinese Clear.
Dry, sifted wood ash was then blown over the shoulder of the piece.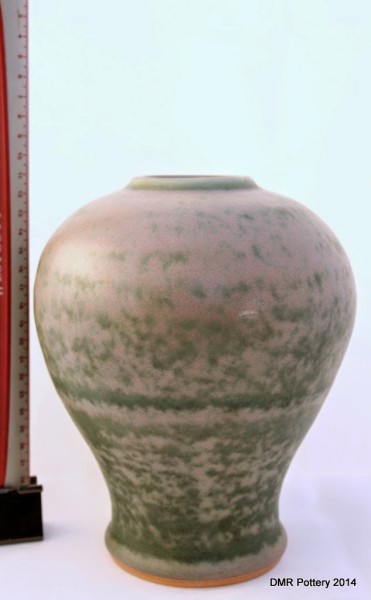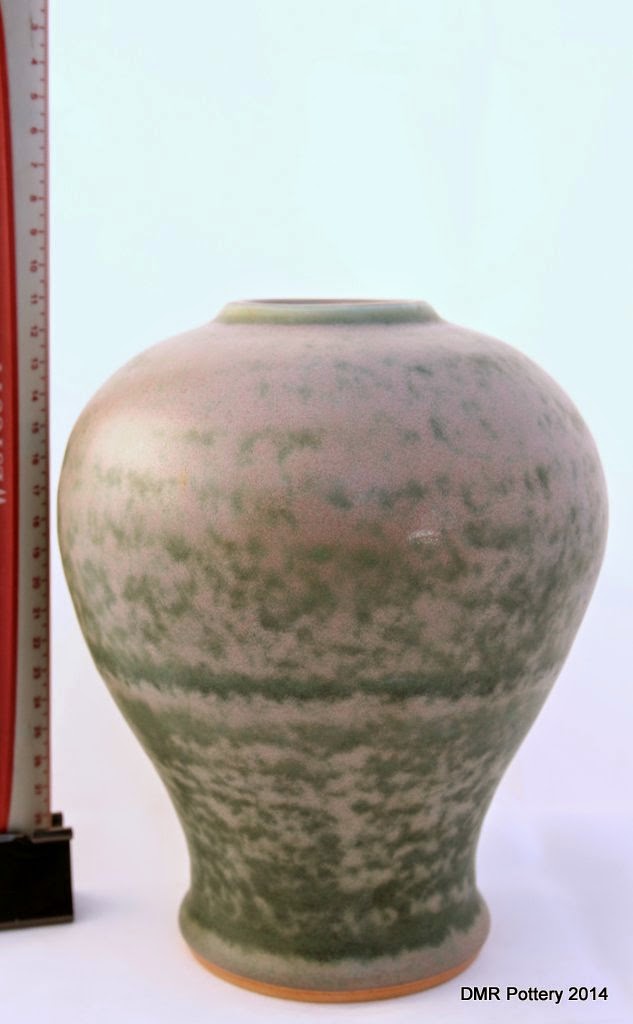 Some Vases Before Glaze Firing