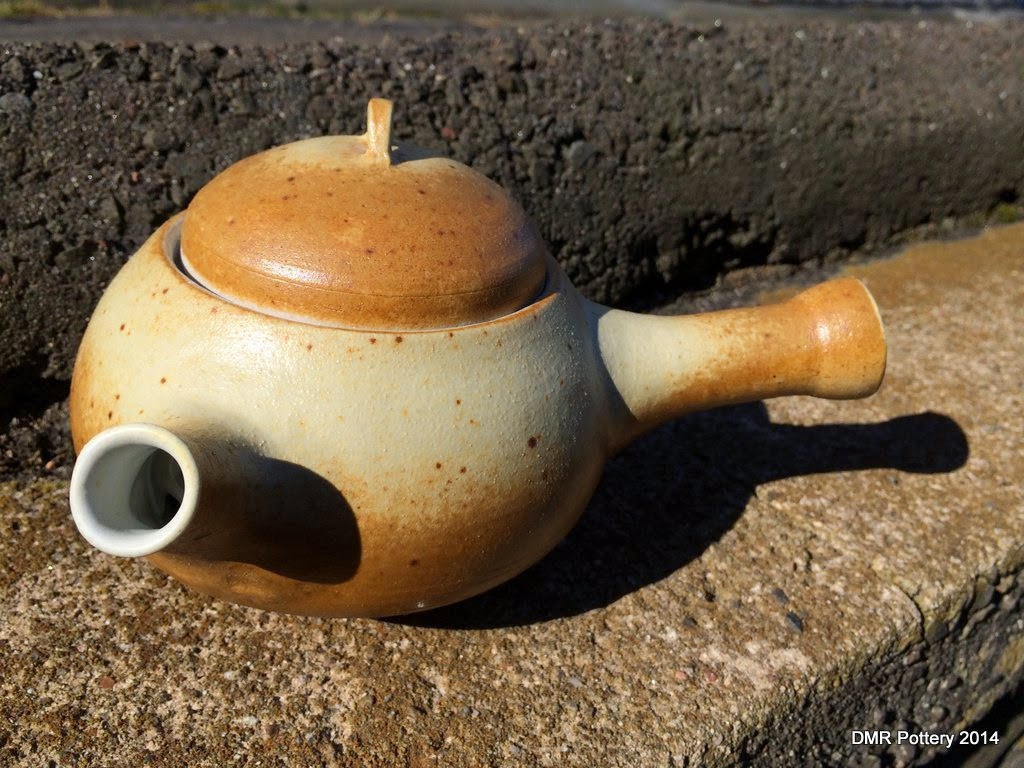 Pottery – Tea pots
Several Japanese-style teapots (straight handle offset at 90 degrees from the spout) made in 2014.
Rounded Top / Burnished Look
Glaze is all 50/50 wood ash and clay mixture applied with a spray gun. Lighter colored areas are about twice as thick an application as the more brown areas.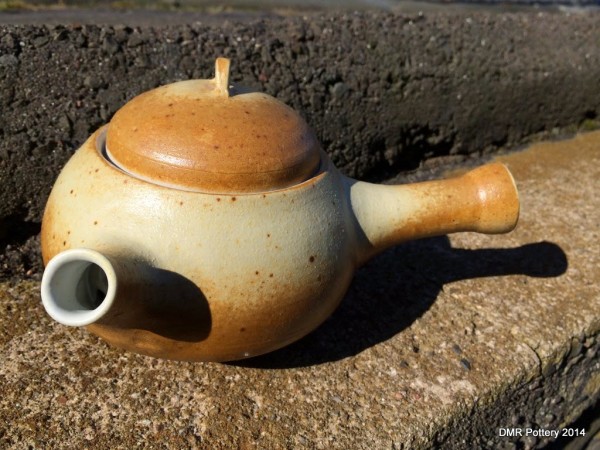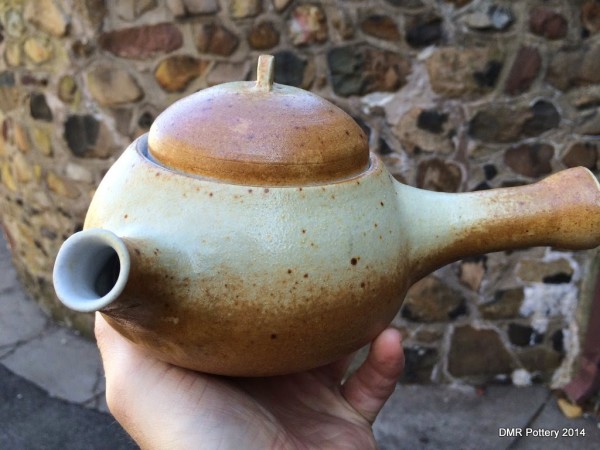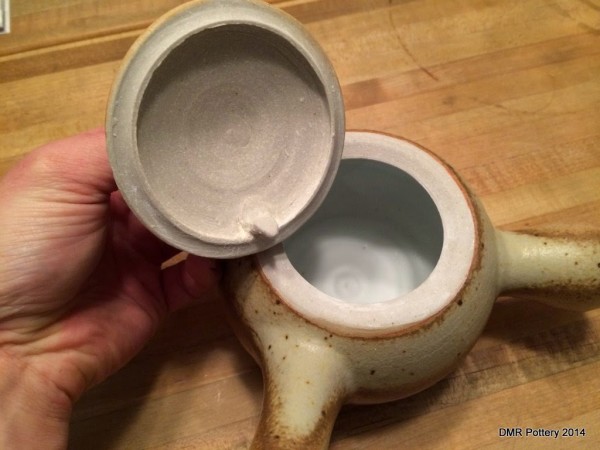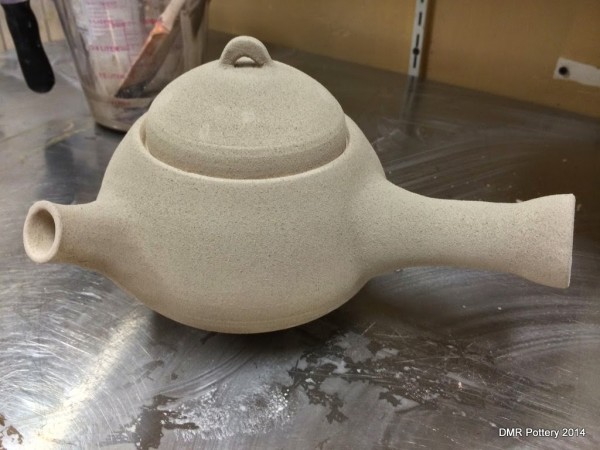 Rounded Body w/ Stepped Lid
Base coat of glaze is Cushing's Matte sprayed lightly.
Top coat is 50/50 wood ash and clay body mixture.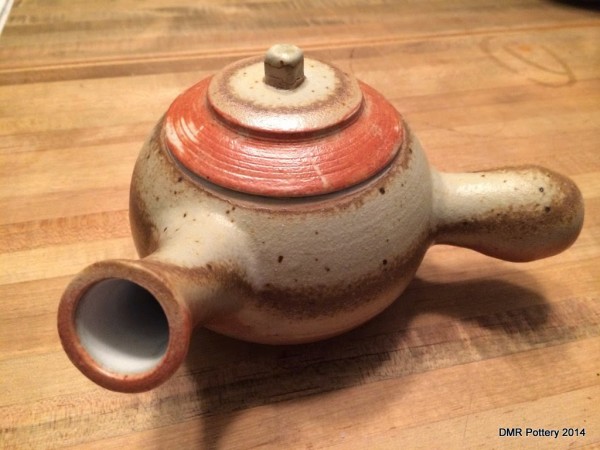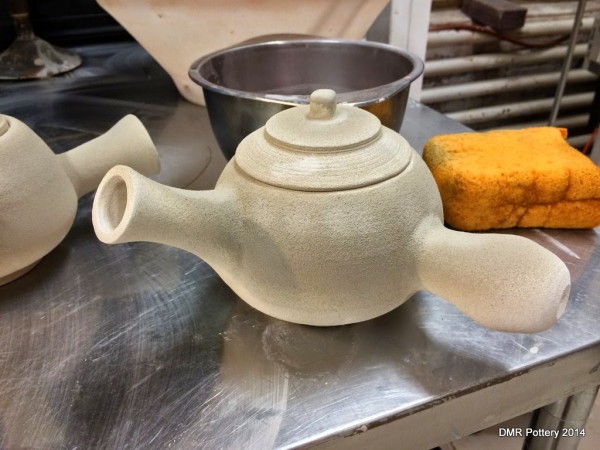 Larger Tea Pot with Ornate, Stepped Lid
Liner glaze is TFH tan glaze, poured.
Outside is Tenmoku dipped with Black Gold Base sprayed on top.